Register for the Concealed Weapons Course
$120 Per Person
At FCWC, we provide a hands-on approach
State of Florida Laws
Safe gun handling
Pistol knowledge
Fundamentals of pistol marksmanship
Effectively apply fundamentals of pistol shooting
Cleaning pistol
Upon course completion you will be issued a certificate and assisted with filing for your Concealed Weapons License.
Have Questions – Contact us Today (954) 780-6835
Why Choose us for your Florida Concealed Weapons Course?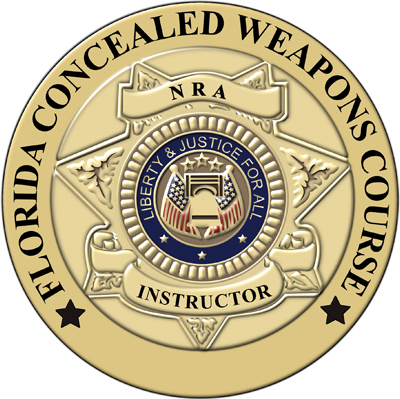 Course Lead Instructor has over 30 years Law Enforcement experience with 28 years as a SWAT operator and 13 years as a SWAT Commander. He has been a firearms instructor for over 26 years and a SWAT instructor for over 22 years. He is a FLETC certified, state of Florida and National Rifle Association firearms instructor.
Expect professional friendly instruction that not only explains firearms laws and concerns but provides years of hands-on, tactical and real life street experience. No you do not have to have fired a firearm previously to take and pass this class. We crawl then walk. All classes taught to the experience of the students.
Florida CCW Laws
Concealed Carry laws in the state of Florida are covered under Florida State Statue 790
Must be 21 years of age
Have completed approved firearms training class
U.S. Citizen or legal resident alien
Must reside in the U.S.
Do not have two or more DUI convictions within the last three years
No convictions for a violent crime misdemeanor or felony
Permit valid for seven years
Must carry permit at all times with the CCW